Destination Style
Meticulously landscaped gardens, manicured grounds, indoor and outdoor waterfalls, a marble pergola, and expansive foyer with grand staircase offers you an urban island filled with portrait possibilities. Amenities, such as door-to-door valet parking, concierge service, and attended coat check, caters to even the most distinguished guests.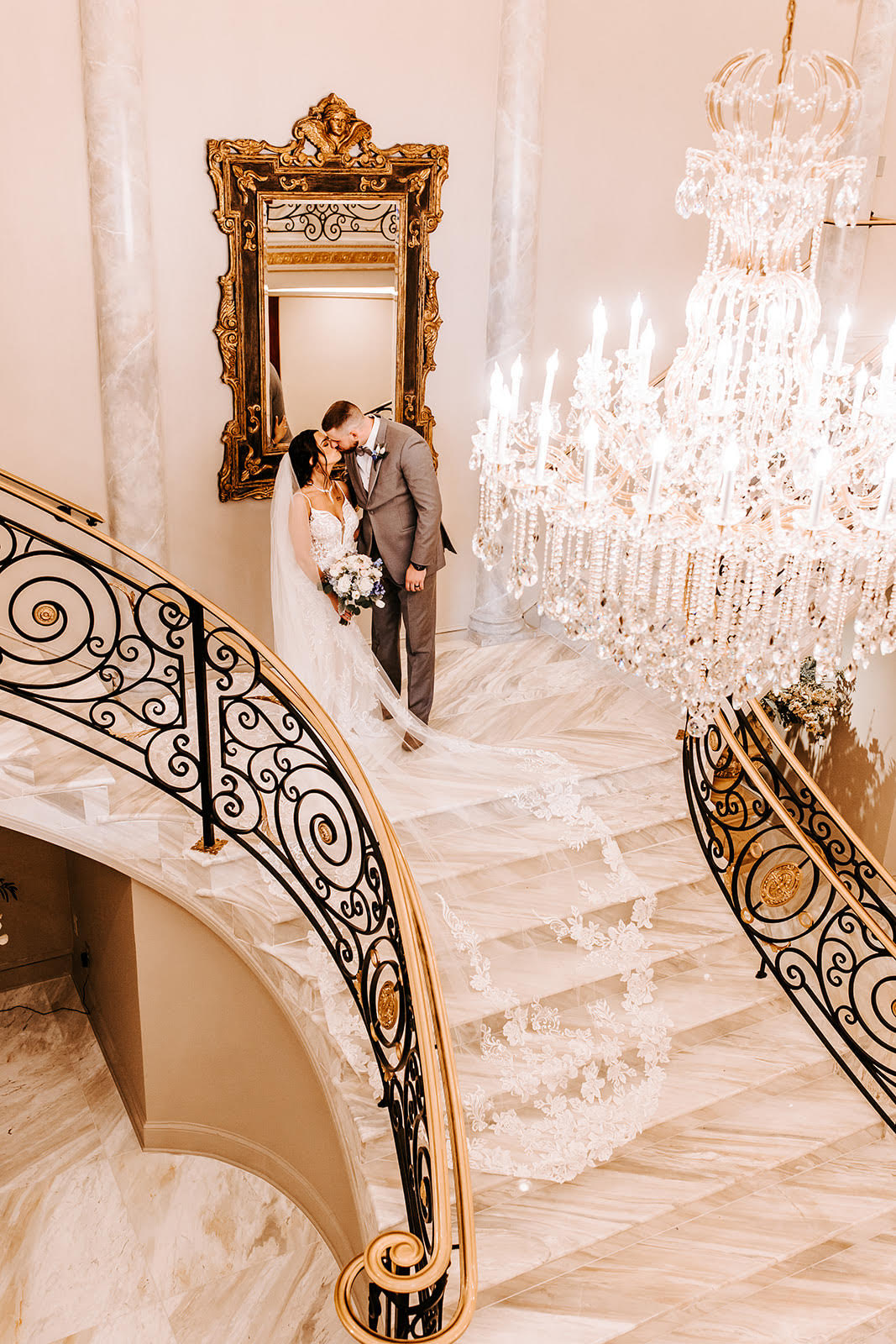 LUCIEN'S eXPERIENCE
Nothing less than amazing!
Day or evening, indoor and outdoor, photo opportunities abound with magnificent architectural backdrops.
Gallery
My wedding has been over for more than 2 weeks now. I just want to send an email to you two and thank you both for trying your best to work with me and accommodate my requests. The wedding was amazing! Your crews are awesome! You both are wonderful to work with. Thank you and best regard
"Lucien's is the best place for a wedding. The place is beautiful, the food is great and the staff is so professional and the service was fantastic!"
"Just wanted to say how fabulous the staff was last night for our wedding. Kelly and James are absolutely amazing! All of the waiters were as well especially our bridal attendant I forget His name which is awful but he was FABULOUS. Thank you to you and everyone at Lucien's for making our dream wedding happen."
"Repeat for a Reason! Lucien's was nothing short of amazing. My sister was married here in 2006 and everyone raved about how great it was, so when it was my turn this past year to select venues it was already on the top of my list. My husband and I live in Florida but planned a wedding in South Jersey for the convenience of our friends and families, and Lucien's made this experience wonderful and nothing short of easy. It is an all-inclusive venue (if you want it to be!) that provides endless amounts of food, drink, and little touches to help celebrate the special day. What could have been an extremely daunting time was truly enjoyable and I knew that we were in good hands with professionals who knew the business and knew how to handle everything from start to finish. Much appreciation for everything they did for us, and absolutely reasonable cost for it all, as well!"
"We had the most perfect wedding yesterday! Thank you so much to our parents for allowing this day to happen, to our Bridal party for being the most amazing group of people ever, to our family and friends for celebrating with us and making the night a complete blast, and to all the behind the scenes crew who made our day a reality! We love you all and couldn't of had such an incredible day without you!"
"From the planning, to the staff, venue, food. All were better than expected. They worked tirelessly throughout the event to make it an exceptional time."
"My bride and I had a great experience at this venue! The whole staff were amazing from start to finish! Robin, the maitre D staff (Michelle's) that made sure everything ran smoothly the day of and Matt (wedding coordinator) were fantastic! Highly recommend this venue for special occasions like weddings because they go above and beyond for their guest. The food from cocktail hour, to main course and dessert were top notch! Five stars ⭐️"
"Lucien's Manor goes above and beyond for their couples and their guests, couldn't have picked a better venue for our wedding and the staff was amazing especially our bridal attendants Michelle and Michelle lol they were already outside waiting for my arrival and immediately jumped into action to help me with whatever I needed, I felt like a true princess on my big day. They catered to all of our needs and wants and were so sweet. Cristina and robin were also great and made the planning process a breeze for us by answering all of our questions and responding to our emails quickly. The food was incredible as well! Our guests were happy and are still talking about our wedding lol Thank you Lucien's for helping make my wedding day the BEST DAY EVER!!!"
"We can not thank you enough and the Lucien's Family for this weekend. It was everything we could imagine and more. Everything was perfect. James, Kelly and Bianca and the rest of the staff were phenomenal. Multiple people came up to us at the end of the night saying it was one of the best weddings they have been too. People are still talking about it today. My father in-law even said "If you did not enjoy yourself you must be dead inside" haha. But really we can not thank you and the staff enough. From the moment we went to Lucien's the first time I knew it was the place us. Lucien's is absolutely perfect and better than any other venue in South Jersey. "
" I wanted to give you a huge THANK YOU for making our wedding day the most special and magical day of our lives! You and your employees at Lucien's really helped make our day as stress-free (and fun) as possible! We couldn't have asked for a better wedding day 🙂 I am looking forward to planning more events at your venue in the future."
"They helped make my wedding absolutely wonderful! Very professional staff, always checking on me to make sure if I needed anything and to make sure I was okay. I would fully recommend them! Experienced chefs · Professional staff · Delicious food"
Meghan Abalos
"We had a short engagement and the team there was fantastic to work with. The venue and workers are amazing and we are still just in awe of the night. "
Kristin Syers
"Everything was amazing for our event. I want to point out that James was absolutely amazing to work with. I don't have enough good things to say about him. He was incredible."
"Wanted to say thank you to you guys for everything! I had a beautiful time! Thank you for all your hard work and the whole team at Lucien's! Everything went well."
"I want to thank you and your staff for an amazing evening. Everyone thought the venue is beautiful, the food incredible, and the service amazing."
"Thank you so much for everything! We both can't say enough good about you all! Working with you guys was a breeze. Our wedding day was absolutely perfect!"
Gabrielle & Jeremy Hackney
"As usual it was an amazing party and everything was perfect as always! We had soo many people come up to us saying the food was fantastic and it was the most "epic" 1st birthday ever haha. Your staff was AMAZING!"
"Thank you for making our day unforgettable!"
Dreams do come true at Lucien's!
We look forward to hearing from you.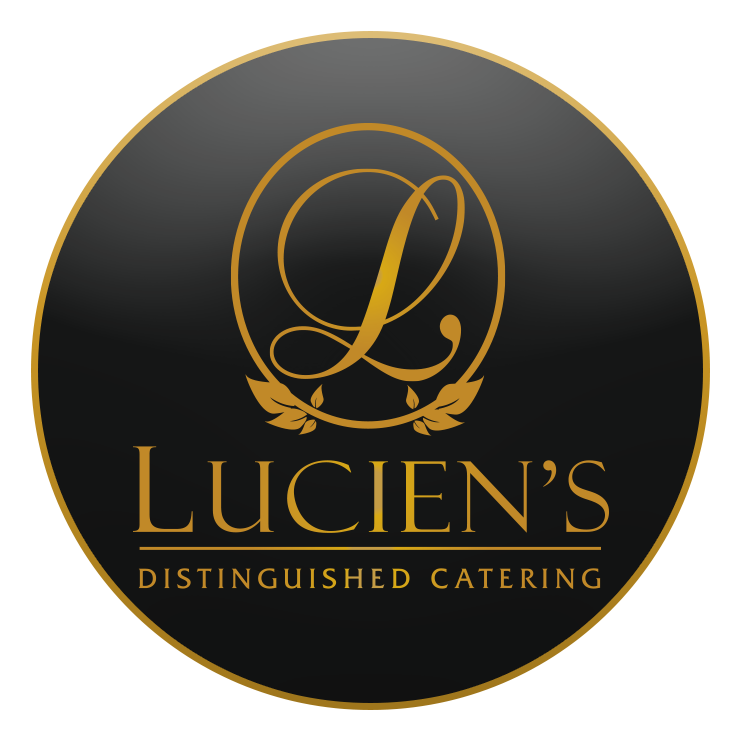 81 W White Horse Pike Berlin, NJ 08009
Application for Employment